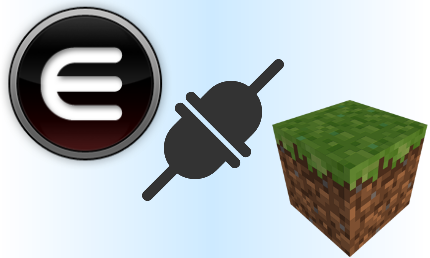 Overview
To access DeVco's services you must associate (or "sync") your Minecraft and Enjin accounts.

The process is slightly different depending on if you have an existing Enjin account or not.

After logging into your account you must then load up a vanilla instance of Minecraft and generate a code.

Entering this code on the DeVco website completes the process.

Follow the tutorial below to ensure you've followed the procedure for syncing.
Tutorial
Step 1 - Join the DeVco site
If you have no Enjin account..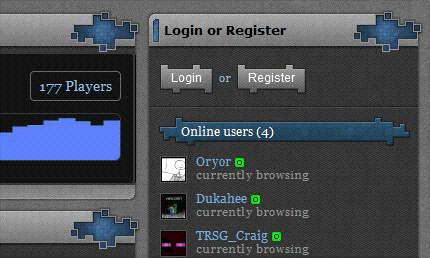 Go to http://www.devcoftb.com.
Click "register" at the top-right of the page.
Enter your details.
Verify your e-mail.
Continue on to step 2, below
If you have an Enjin account..
Go to http://www.devcoftb.com.
Login to your account.
Click "join website" at the top-right of the page.
Pass the security check.
Continue on to step 2, below.
If you're already registered and joined..
Continue on to step 2, below.
Step 2 - Associate your accounts
If you see this box..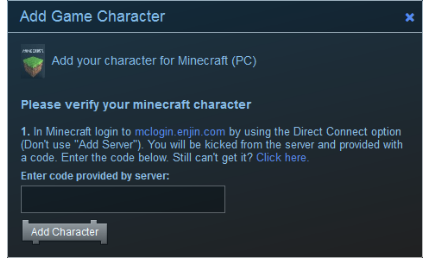 Close any open instances of Minecraft.
Download and run a vanilla (non-modded) instance of Minecraft (latest release version).
Direct connect to mclogin.enjin.com (as instructed).
Wait for a "player login code" to appear.
Enter the code into the box.
Click "add character".
If you don't, or closed the box in the past..
Click your name in the top right to access your profile (or go to http://www.devco.com/profile).
Scroll down until you see "add character".
Follow the steps detailed above.
Troubleshooting
If you try to visit the store (http://www.devcoftb.com/rewards) and get the error "access denied", your accounts are likely not associated. In such a case:
Ensure you've followed the instructions above carefully.
Disable any scriptblockers or plugins which interfere with the site.
Clear your cache or use another browser.
Finally, create a webticket (http://devcoftb.com/tickets) for the attention of staff.
Related
http://www.devcoftb.com/forum/m/15988331/viewthread/23062206
Ad blocker interference detected!
Wikia is a free-to-use site that makes money from advertising. We have a modified experience for viewers using ad blockers

Wikia is not accessible if you've made further modifications. Remove the custom ad blocker rule(s) and the page will load as expected.